Warehouse and Distribution Services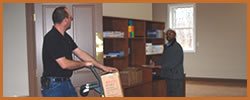 Cording Concepts warehouse and distribution services can receive, store, assemble, and package your goods and materials for timely distribution while conserving your resources for more important business.
Clean, safe and secure place to store your product or literature
Temperature-controlled and non-temperature-controlled storage options
Computerized inventory management controls
Wholesale / retail or direct-to-consumer distribution
Complete logistics coordination and package tracking
Preferred shipping through US Mail, FedEx, and UPS
Fulfillment Services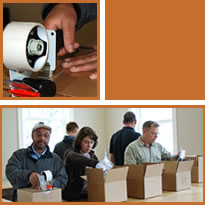 We offer a range of fulfillment services tailored to meet your needs and the specifications of each unique project. If you require special services not listed below please contact us. Chances are our staff can handle it!
Order fulfillment services
Pick and pack
Assembly and hand work
Machine work – drilling, etc..
Kitting builds of any complexity
Marketing materials and POP display assembly
Gift wrapping
Product refurbishment and repackaging
Custom packaging design and procurement

E-commerce
Deciding to sell your products online is an exciting step but figuring out the logistics can be a painful process. Don't let it be! Cording Concepts can help every step of the way.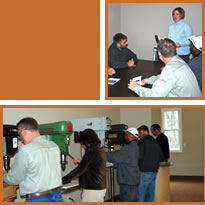 Online company store / e-commerce web
design and development
Quick and accurate order processing
Product storage and labeling in our clean
and secure facility
Inventory management tools, reorder
notifications and sales reports
Gift wrap and custom packaging options
Environmentally-friendly packaging materials
Returns processing, product refurbishment
and repackaging
Preferred shipping through US Mail, FedEx,
and UPS
Cording Concepts fulfillment, warehouse and distribution services is conveniently located between Baltimore and Philadelphia on the Eastern Shore of Maryland.